LA County Launches the Community Equity Fund with Community-based Organizations in Regions and for Communities Most Impacted by COVID-19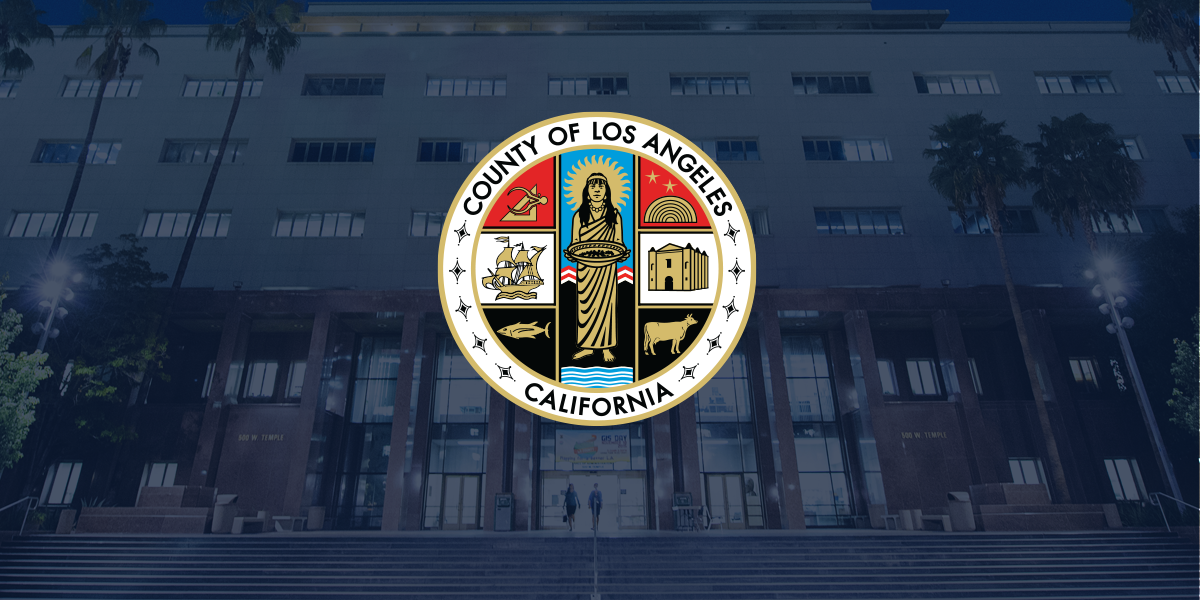 L.A County launched the County COVID-19 Community Equity Fund to help slow the spread of COVID-19 in communities disproportionately impacted by the virus. Fifty-one community-based organizations, or CBOs, will receive funding to provide a range of services, including outreach, education, case investigation and contact tracing. They also will help individuals who live in hard-hit neighborhoods connect with health and social services.
The goal of the Community Equity Fund is to reduce the disproportionate impact of COVID-19 in L.A. County by partnering with organizations and providing them with funding, training and technical assistance. The organizations will raise awareness in their communities on how to prevent spreading COVID-19 and will connect residents to health care, social services and COVID-19 testing when necessary. Some will also conduct case investigation and contact tracing to inform people who have been exposed to or are infected with COVID-19 about their risks and the need to isolate and quarantine, respectively.
"We are thrilled to partner with the Department of Public Health and our trusted community-based organizations in hard-hit neighborhoods throughout Los Angeles County," said Dr. Christina Ghaly, director of the L.A. County Department of Health Services. "We believe the grassroots effort will help educate our residents, link them to much-needed services and help slow the spread of COVID-19."
"We know the neighborhoods that are highly impacted by COVID-19 are most vulnerable due to historic and present-day inequities," said Barbara Ferrer, PhD, MPH, MEd, Director of Public Health. "This investment recognizes the need to support new and existing community-centered interventions to combat these injustices and take action to reduce the inequities we are seeing in our communities."
The Community Equity Fund is a joint effort by the L.A. County Department of Health Services and the L.A. County Department of Public Health in partnership with Community Partners, a nonprofit organization that will coordinate with the CBOs. The 51 community-based organizations were selected because of their experience in providing culturally and linguistically appropriate services in historically underserved communities. They also have a demonstrated history in advancing equity and experience in outreach and engagement.
"Community-based organizations are trusted messengers that share the ethnicity, language, and life experiences of the residents they serve," said Los Angeles Chair Pro Tem Hilda L. Solis. "I am pleased to see many organizations, with longstanding histories of fighting for healthcare access, immigrants' rights and social justice, serving as the bridge between care and our families in a culturally appropriate manner."
Solis added, "Their work to provide education and outreach in underserved neighborhoods, which are predominately communities of color, hardest hit by COVID-19, is vital to address long-standing health inequities."
The CBOs represent the diversity that is Los Angeles County and they include health care centers, immigrant rights groups, churches and other organizations. Over the course of the next year, they will receive funding ranging from $100,000 to $500,000, as well as capacity building, training and technical assistance. The County is also appreciative of the additional support and partnership of the group of funders that have come together under Together Toward Health, a project of the Public Health Institute. Their support has been and will continue to be instrumental in helping the County achieve its COVID equity goals.
The partner organizations are:
African Communities Public Health Coalition
Alma Family Services
Anti-Recidivism Coalition
Armenian Relief Society of Western USA, Social Services
Asian Pacific Policy & Planning Council
California Association of African-American Superintendents and Administrators (CAAASA)
California Black Women's Health Project
California Healthy Nail Salon Collaborative (fiscal sponsor Asian Health Services)
California Native Vote Project, a project of Community Partners
Center for Living and Learning
Central City Neighborhood Partners
Chinatown Service Center
CIELO comunidades Indigenas en Liderazgo
Clergy and Laity United for Economic Justice
Coalition for Humane Immigrant Rights (CHIRLA)
Community Coalition
Community Development Technologies Center
Dignity Health – Northridge Hospital Foundation
East Yard Communities for Environmental Justice
Esperanza Community Housing Corporation
Gender Justice LA
Good Seed Community Development Corporation
The G.R.E.E.N (Gathering Resources to Educate and Empower through Network) Foundation
Herald Christian Health Center
InnerCity Struggle
International Institute of Los Angeles (IILA)**
Kheir Clinic
Khmer Girls in Action
Los Angeles Brotherhood Crusade
Los Angeles Metropolitan Churches
LTSC Community Development Corporation
Maternal and Child Health Access
Northeast Valley Health Corporation
Pacoima Beautiful
Pilipino Workers Center of Southern California
Pomona Economic Opportunity Center, Inc.
Proyecto Pastoral
Pukuu Cultural Community Services
QueensCare Health Centers
SAAHAS For Cause
Southern California Pacific Islander COVID-19 Response Team
Southern California Rehabilitation Services, Inc.
St. John's Well Child & Family Center
The TransLatin@ Coalition
Urban Peace Institute
Valley Care Community Consortium
Vision y Compromiso
The Wall Las Memorias Project
Watts Labor Community Action Committee (WLCAC)
Whittier Area First Day Coalition
Young Invincibles