L.A. County Prevails in Legal Action to Temporarily House Vulnerable People Through Project Roomkey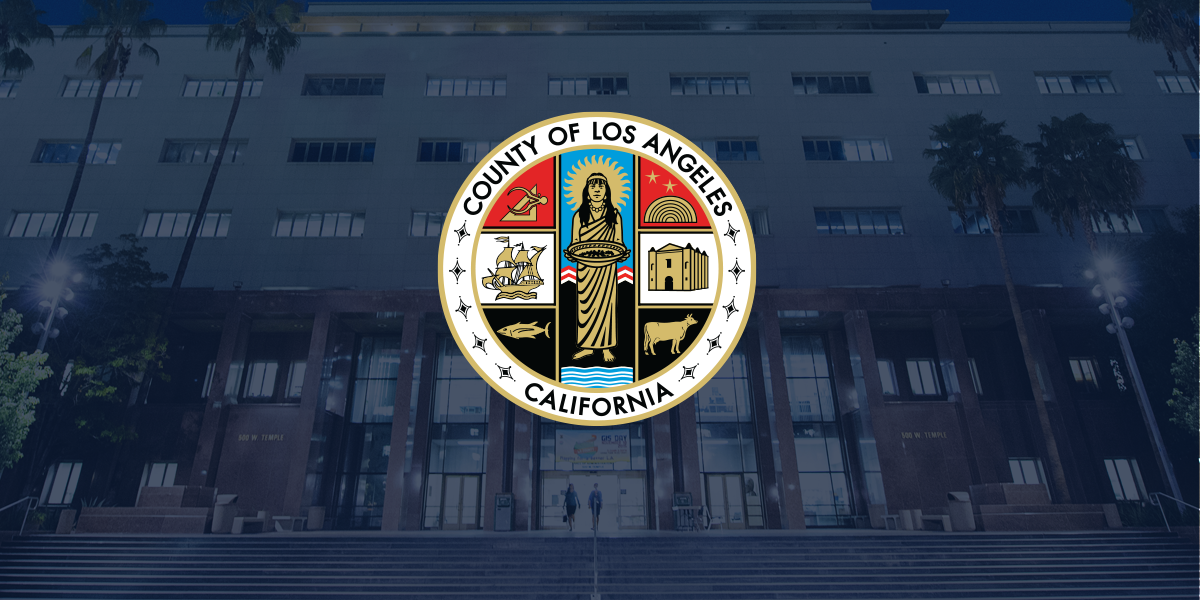 The County of Los Angeles prevailed today in litigation that allows Project Roomkey to continue serving the most vulnerable residents during the COVID-19 pandemic.
The cities of Bell Gardens and Lynwood have been dismissed from a lawsuit brought by the County of Los Angeles. These cities had previously enacted legislation to bar local hotels from participating in Project Roomkey and related temporary housing programs run by the County of Los Angeles. The County sought to block their efforts.
Lynwood has rescinded its moratorium and Bell Gardens allowed its moratorium to lapse.
"Without a vaccine, physical distancing is our best line of defense. Since the start of this pandemic, L.A. County has always been intent on protecting and sheltering our most vulnerable residents to minimize their exposure to this highly contagious virus," said Los Angeles County Supervisor Hilda L. Solis. "Project Roomkey and our medical sheltering sites have saved lives, and our commitment to these initiatives reflect the moral character of Los Angeles County and its residents."
"Project Roomkey and its related medical sheltering program has protected thousands of our most vulnerable residents and protected our communities. These programs are also helping us as we move forward on the road to reopening," said Tiana Murillo, Los Angeles County's Temporary Supervisory Administrator overseeing and coordinating the County's emergency housing efforts. "We're grateful for the partnership of our cities and their leaders as we work together to respond to an unprecedented pandemic."
The litigation is still ongoing against the City of Norwalk.
Please see linked documents, which include:
###
Background:
Project Roomkey is a statewide program to temporarily house in motels and hotels seniors and medically vulnerable people experiencing homelessness. This program is preventing the spread of COVID-19, saving lives and protecting capacity in our healthcare system.
Los Angeles County has secured more than 3,600 hotel and motel rooms for the program and more than 3,700 vulnerable people are temporarily housed today. The individuals participating in Project Roomkey have not been exposed to COVID-19.
The County is also providing medical, temporary shelter at hotels and motels for people who have been exposed to COVID-19. This quarantine and isolation program is for anyone, including people experiencing homelessness, who needs a place to quarantine and isolate and cannot do so on their own.
In April, the County obtained a temporary restraining order against the City of Norwalk after it took legislative action to prevent Project Roomkey from operating in the city.  The County then added both Bell Gardens and Lynwood to the lawsuit after they took similar action to block Project Roomkey and a medical sheltering site.
In early May, the County successfully sought the court's involvement to block Bell Gardens from interfering with the County's quarantine and isolation program.
After the County prevailed in both requests to the court for assistance, the Lynwood City Council voted to voluntarily rescind its moratorium, and Bell Gardens allowed its moratorium to lapse without taking action to renew it.  As a result, the County dismissed both cities from the lawsuit today.
The City of Norwalk's moratorium is still in place.