Los Angeles County Announces Red Tier Re-openings To Begin Monday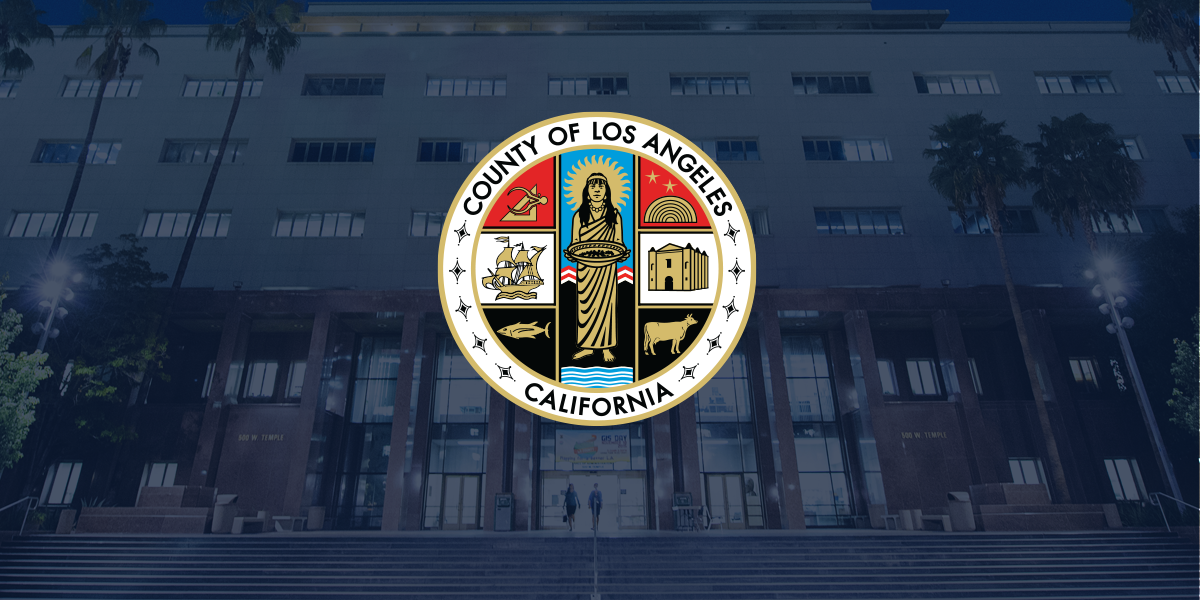 In a major milestone, Los Angeles County has met the state's threshold to reopen key sectors and starting on Monday will permit a wide range of indoor operations to resume in sectors including middle and high schools; restaurants; movie theaters; gyms and museums, zoos and aquariums, all with safeguards in place.
The move into the state's less restrictive Red Tier comes as case rates continue to fall significantly from their winter peak.
Key sectors reopening include:
The County's Health Officer Orders and sector protocols will be updated later today to reflect the changes.
In alignment with the state's reopening framework, mandatory masking, distancing and infection control practices remain in place for every business and permitted activity, and certain sectors have additional safety modifications required or recommended.
"This is welcome news, especially as many of our small businesses have borne the brunt of the financial fallout from this pandemic, and as our students struggle to keep up with distance learning," said Los Angeles County Board of Supervisors Chair Hilda L. Solis, Supervisor to the First District. "We have achieved this milestone and moved down to the Red Tier because as a County we worked hard, looked out for one another, and came together to defeat the dark winter surge. Although we are taking steps to re-open some of the hardest hit sectors of our economy, that in no way means we can drop our guard now. We owe it to our neighbors, our local businesses, and our children to remain vigilant so that the re-openings are safe and long-lasting — wearing masks and physical distancing remain critical. I know our residents will abide by the Health Officer Order so we can continue on this hopeful trajectory and eventually move from the Red Tier to the Orange Tier, to the Yellow Tier and ultimately, out of this pandemic. I know we will triumph and realize a future of prosperity, unencumbered by the strains of the pandemic but with the lessons we learned to uplift our communities for generations to come."
"These key re-openings show progress in our efforts to stop this deadly virus, but we can't become complacent now. We must continue to equitably vaccinate and protect our residents who will be most impacted by the re-openings — those who teach our children, serve our food, and sell our goods. Entering the Red Tier is an important step for our economic recovery, but we can't return to the health crisis we faced recently, and I urge everyone to continue to wear a mask, to follow public health guidelines and to get vaccinated as soon as it's your turn," said 2nd District Supervisor Holly J. Mitchell.
"I've never been happier to see red. Thanks to our many County residents getting vaccinated and even more people following our public health guidance, we've seen a real reduction in COVID-19 cases and have entered the 'Red Tier,' meaning that school districts will be allowed to choose to reopen to more grades, and that we can allow expanded capacity at businesses, and even open some businesses that have been closed for months. This is very welcome news, but, in order to avoid a spike in cases, and a return to more restrictions, masking and physical distancing, especially among the millions of County residents who are not fully vaccinated, remain critical. Our forward motion is dependent on people's willingness to follow public health guidelines and to get vaccinated when they are eligible," said 3rd District Supervisor Sheila Kuehl.
"We have slowed the spread of this virus dramatically. That means our communities are safer and we are able to safely reopen things like indoor dining and movie theaters and get our kids back to school," said 4th District Supervisor Janice Hahn. "We cannot and will not let our guard down, but this is long-awaited good news after an incredibly difficult year."
"Los Angeles County is experiencing the lowest case levels that we have seen throughout this pandemic; and as we enter the Red Tier, we are doing so with extensive research on what activities are high risk and how we can safely begin to reopen critical parts of our community and economy," said 5th District Supervisor Kathryn Barger.
To date, L.A. County's adjusted case rate is 5.2 new cases per 100,000 people. The test positivity rate is 2.5%, and in areas with the fewest health affirming resources, L.A. County has a test positivity rate of 3.6%.
This shift to less restrictions shows that efforts by residents to slow the spread of COVID-19 is working. The Los Angeles County Department of Public Health is urging people to continue taking infection control precautions to prevent a resurgence of COVID-19 in our communities.
People should continue to wear face coverings when in public, continue practicing physical distancing and avoiding crowds and large gatherings. Fully vaccinated people should also continue with these practices, with some exceptions, including the ability to visit with other fully vaccinated people, indoors, without masks, per new guidance.