SEE-LA Launches Farm Box Program to Assist Families During COVID-19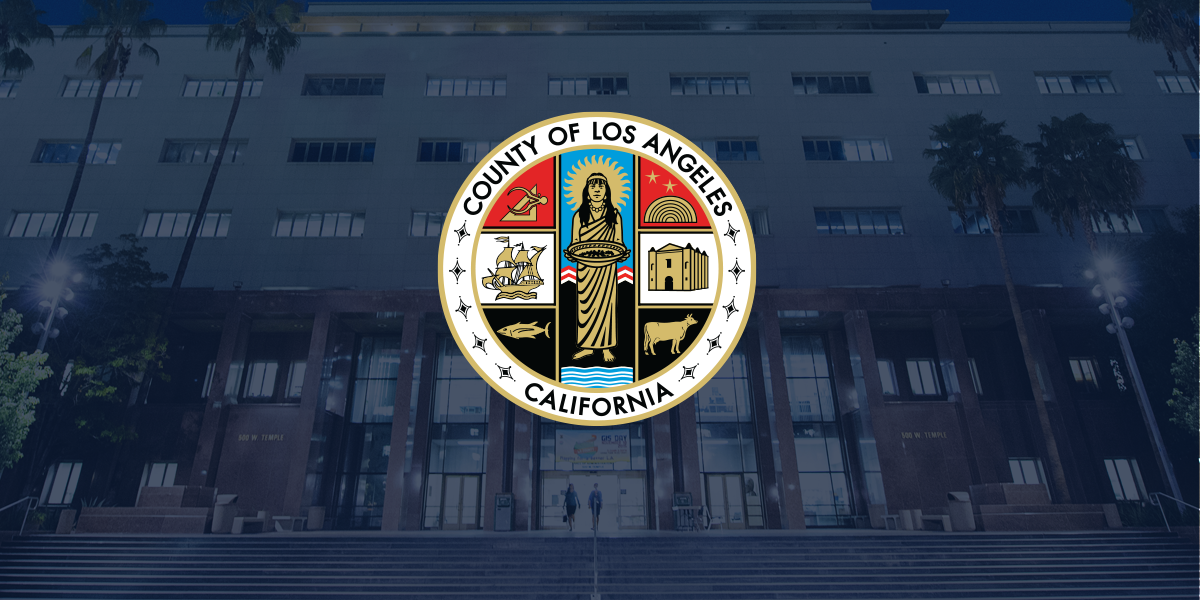 Supervisor Mark Ridley-Thomas, in partnership with Sustainable Economic Enterprises of Los Angeles (SEE-LA), Cedars-Sinai, UNITE HERE Local 11, Los Angeles Football Club, Banc of California Stadium and Exposition Park announced the launch of the Farm Box program, a free, healthy, fresh fruit and vegetable giveaway service for 1,100 families experiencing COVID-19 related financial hardship in South Los Angeles.
"During this pandemic, families are facing unprecedented financial distress. This partnership is meant to ease the burdens of families across South Los Angeles, providing them with healthy food options that they can cook at home, said Supervisor Mark Ridley-Thomas "In turn, local farmers have the chance to distribute their produce and keep their businesses afloat. It's a win-win for all."
As a result of the COVID-19 crisis and necessary "Safer at Home" order, farmer's markets across the county have been closed. This new program allows networks of regional farmers to create the "farm boxes" of healthy food. The boxes include a week's worth of fresh seasonal produce, including a dozen eggs, 5-7 varieties of vegetables, 10 pounds of oranges, plenty of berries and information about local public nutrition benefit and incentive programs. SEE-LA's goal is to feed around 1,100 families weekly, every Wednesday, for the next four weeks.
"SEE-LA is proud to participate in this project supporting families and regional farmers whose livelihoods have both been impacted by COVID-19. We are grateful to Supervisor Ridley-Thomas and Cedars Sinai for making it possible," said SEE-LA's Director of Farmers' Market Operations Elizabeth Bowman." For nearly 20 years, we have worked to address the cruel disparities in fresh food access in South LA, a public health crisis that has only been deepened by the current pandemic. We've partnered with five of these farms - all of whom have lost one or more farmers' markets in the last few weeks - to provide the produce for this distribution. Ayala, C&L, Castellanos, Don Beto's, and Divine farms are thankful for the opportunity to continue serving the families of South LA."
SEE-LA is the largest operator of nonprofit farmers markets in Southern California, with three markets in South Los Angeles (MLK Outpatient Center, Baldwin Hills Crenshaw Plaza and Central Ave Market). The Office of Supervisor Ridley-Thomas has subsidized the market at the MLK campus since it launched over two years ago.
Numerous partners came together to make this giveaway possible. Unite Here Local 11 members, many of whom have been fired or furloughed due to the COVID-19 crisis, along with families living in public housing in South Los Angeles, which is managed by the Los Angeles County Development Authority, will receive the boxes.
"The food I received today will help me put food on my family's table," said Yanet Palacios, Uniform Attendant at the LINE Hotel. "I am happy that my union is fighting hard for us during this time."
"We are proud to partner with Supervisor Mark Ridley Thomas and provide this vital resource to our members and their families," said Susan Minato Co-President of UNITE HERE Local 11.
The Office of Supervisor Ridley-Thomas, Cedars-Sinai and the Fredric D Rosen and Nadine Schiff Family Foundation have provided financial sponsorship for the initiative; while the Los Angeles Football Club, Banc of California Stadium and Exposition Park have supported through a donation of the site and equipment. LAFC also facilitated the donation of packaged food, as well as personal protective equipment for the 50 volunteers affiliated with Cedars-Sinai and Unite Here Local 11 that distributed the boxes.
"It's times like these where hospitals, elected officials, and other civic institutions need to come together to support their fellow Angelenos. Cedars-Sinai is proud to work with the Office of Supervisor Mark Ridley-Thomas in launching this effort," stated Erin Jackson-Ward Associate Director, of Community Benefit for Cedars-Sinai.
LAFC and Banc of California Stadium are committed to being a force for good in the community during this difficult time," said LAFC President and Co-Owner Tom Penn. "We are proud to work with such incredible organizations and local leaders to offer our resources for such an important initiative."