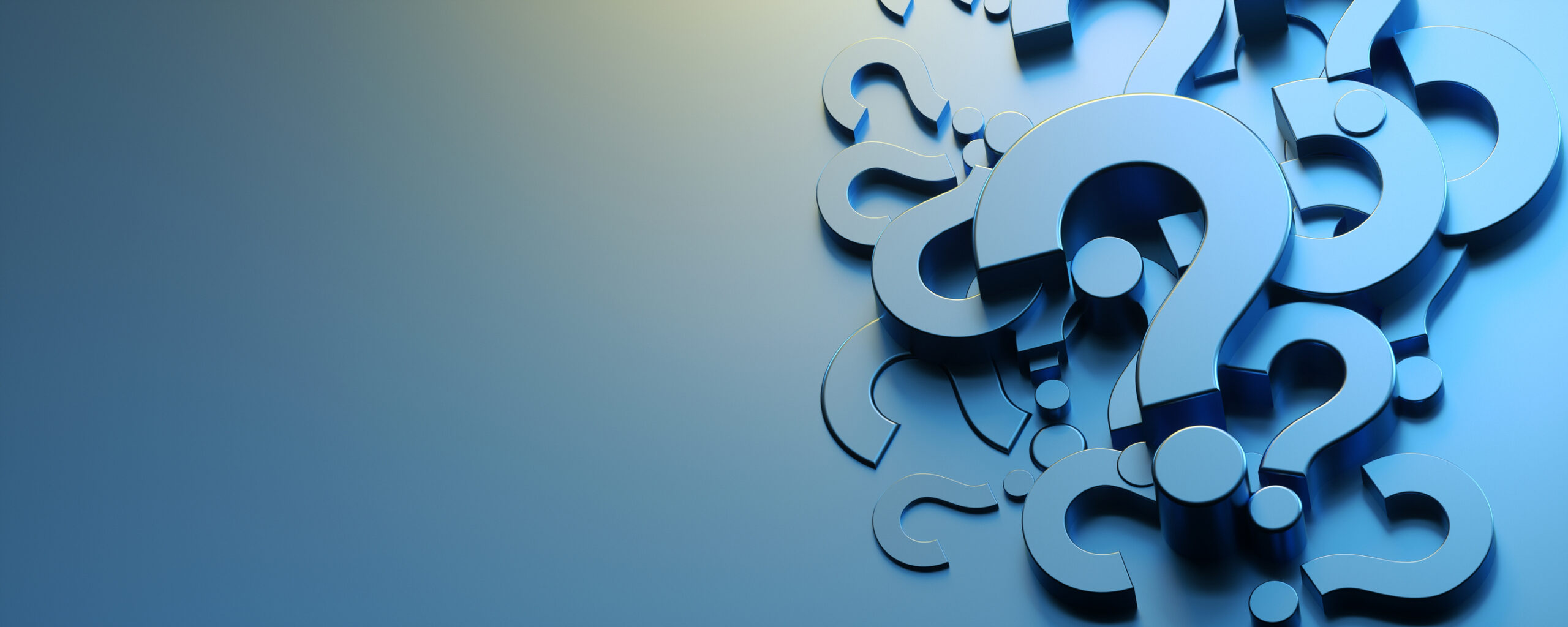 Food Branch Frequently Asked Questions
Money for Food
I'm new to government food assistance programs. What help can the government provide?
We can provide you with a debit card, known as an Electronic Benefits Transfer card or just EBT card, that is loaded with money each month to help you buy food.
How do I know if I'm eligible?
If I sign up for assistance, will it affect my immigration status or make me a public charge?
CalFresh may affect immigration status, but WIC and Pandemic EBT do NOT count under the public charge rule. Find more information here. Public charge does not apply to all immigrants.
How long does it normally take to receive my EBT card?
It usually takes about 30 days to receive your EBT card but if it is an emergency it can be provided sooner.
What kind of food will I be able to buy with my EBT card?
Pretty much any type of food for human consumption at grocery stores and farmers markets and at some restaurants. You won't be able to purchase alcohol, tobacco, pet food, or household supplies.
How long will benefits last?
As long as you remain eligible.
Can I use my EBT card to purchase food online?
If you get CalFresh food benefits, you can use your EBT card to purchase food online from select retailers; currently, this includes Amazon and Walmart.
When you buy groceries online from either Amazon or Walmart, there is a grocery delivery fee when you buy less than $35.00 of food. You cannot use your EBT card to pay the delivery fee. When you buy more than $35.00 of food, delivery is free.
Dinero para la comida
Soy nuevo en los programas gubernamentales de asistencia alimentaria. ¿Qué ayuda puede proporcionar el gobierno?
Podemos proporcionarle una tarjeta de débito, conocida como Tarjeta de Transferencia Electrónica de Beneficios o simplemente tarjeta EBT, que se carga con dinero cada mes para ayudarlo a comprar alimentos.
¿Cómo sé si soy elegible?
Si me inscribo para recibir asistencia, ¿afectará mi estado migratorio o me hará una carga pública?
CalFresh puede afectar el estado de inmigración, pero WIC y EBT pandémico NO cuentan bajo la regla de carga pública. Encuentra más información aquí. La carga pública no se aplica a todos los inmigrantes.
¿Cuánto tiempo tarda normalmente en recibir mi tarjeta EBT?
Por lo general, demora aproximadamente 30 días en recibir su tarjeta EBT, pero si es una emergencia, se puede proporcionar antes.
¿Qué tipo de comida podré comprar con mi tarjeta EBT?
Casi cualquier tipo de alimento para consumo humano en supermercados y mercados de agricultores y en algunos restaurantes. No podrá comprar alcohol, tabaco, comida para mascotas o artículos para el hogar.
¿Cuánto durarán los beneficios?
Mientras siga siendo elegible.
¿Puedo usar mi tarjeta EBT para comprar comida en línea?
Si usted tiene beneficios de comida CalFresh, puede usar su tarjeta EBT para comprar comida en línea de supermercados seleccionados, actualmente, esto incluye Amazon y Walmart.
¿Hay una tarifa de envío?
Cuando compra comestibles en línea desde Amazon o Walmart, hay una tarifa de envío de comestibles cuando compra menos de $ 35.00 de alimentos. No puede usar su tarjeta EBT para pagar la tarifa de envío. Cuando compra más de $ 35.00 de alimentos, la entrega es gratuita.
Free and Discounted Food and Deliveries
What kind of food will I find at a food pantry or food bank?
Most programs provide both canned or boxed food items as well as some fresh fruit and vegetables when available and may include frozen chicken or meat.
Who is eligible? How do I get food?
Some programs require that you receive a referral but during this crisis most programs are now providing food to anyone who needs it.
How do I find a center near me?
You can use this map to find a location that is convenient to you.
I've heard there are long lines at some facilities. Will I be guaranteed food?
The food banks are able to provide food but there is always a possibility during this crisis that some may run out on some days.
Is it safe to visit a food bank or pantry with so many other people in need?
Yes, they are using social distancing protocols to protect the food bank workers and the public. There are also some drive-thru locations where a food box is placed in the trunk of your car while you remain inside the car.
I have special food needs. Will they be met?
At most pantries you can choose the food you want but at drive-thru sites you will get a standard box.
I can't leave my home. How can I get food delivered to me?
Adults age 60+, individuals with disabilities, and dependent adults are eligible to have free meals delivered from the County's Elder Nutrition Program; call 1-800-510-2020 to request this service. If you prefer to pay for your own groceries and have them delivered you may call 888-863-7411 for the County's Critical Delivery Service.
The County is working to identify other delivery solutions for low-income individuals under age 60 who can't leave the home.
Entregas de Comida Gratis y con Descuento
¿Qué tipo de comida encontraré en una despensa o banco de alimentos?
La mayoría de los programas ofrecen alimentos enlatados o en caja, así como algunas frutas y verduras frescas cuando están disponibles y pueden incluir pollo o carne congelados.
¿Quien es elegible? ¿Cómo consigo comida?
Algunos programas requieren que usted reciba una referencia, pero durante esta crisis, la mayoría de los programas ahora proporcionan alimentos a cualquiera que los necesite.
¿Cómo encuentro un centro cerca de mí?
Puede usar este mapa para encontrar una ubicación que sea conveniente para usted.
He oído que hay largas filas en algunas instalaciones. ¿Me garantizarán la comida?
Los bancos de alimentos pueden proporcionar comida, pero durante esta crisis siempre existe la posibilidad de que algunos se agoten algunos días.
¿Es seguro visitar un banco de alimentos o una despensa con tantas personas necesitadas?
Sí, están utilizando protocolos de distanciamiento social para proteger a los trabajadores del banco de alimentos y al público. También hay algunos lugares de autoservicio donde se coloca una caja de comida en la cajuela de su automóvil mientras usted permanece dentro del mismo.
Tengo necesidades alimenticias especiales. ¿Se cumplirá con esta entrega?
En la mayoría de las despensas, puede elegir la comida que desea, pero en los sitios de autoservicio obtendrá una caja estándar.
No puedo salir de mi casa. ¿Cómo puedo recibir comida?
Los adultos mayores de 60 años, las personas con discapacidades y los adultos dependientes son elegibles para recibir comidas gratuitas del Programa de Nutrición para Ancianos del Condado; llame al 1-800-510-2020 para solicitar este servicio. Si prefiere pagar sus propios alimentos y que se los entreguen, puede llamar al 888-863-7411 para obtener el Servicio de Entrega Crítica del Condado.
El Condado está trabajando para identificar otras soluciones de entrega para personas de bajos ingresos menores de 60 años que no pueden salir de la casa.
Volunteers
What kind of help is most needed right now?
There is an urgent need for volunteers to help with food distribution and delivery.
How do I sign up to volunteer?
Contact your local food bank/pantry to learn about volunteer opportunities near you. You may also learn about other volunteer opportunities here.
Can I volunteer? I thought we were supposed to stay at home.
Los Angeles County remains under "Safer at Home Order", which requires residents to stay at home unless performing essential activities. Hunger relief efforts in response to COVID-19 are essential activities, especially for vulnerable groups such as seniors and the disabled.
Is it safe for me to volunteer?
While volunteering, all precautions to limit the spread of COVID-19 must be taken.
If you are feeling ill, or if you have had a fever or other CVID-19 symptoms in the past 24 hours, please do not volunteer.
If you believe that you may have been exposed to COVID-19, please do not volunteer.
Wear a mask that covers your nose and mouth while volunteering.
All volunteer opportunities should be organized to meet social distancing recommendations and minimize direct interactions with others.
Voluntarios
¿Qué tipo de ayuda se necesita más en este momento?
Hay una necesidad urgente de voluntarios para ayudar con la distribución y entrega de alimentos.
¿Cómo me inscribo para ser voluntario?
Póngase en contacto con su banco de alimentos / despensa local para conocer las oportunidades de voluntariado cerca de usted. También puede aprender sobre otras oportunidades de voluntariado aquí.
¿Puedo ser voluntario? Pensé que se suponía que debíamos quedarnos en casa.
El Condado de Los Ángeles permanece bajo la "Orden Más seguro en casa", que requiere que los residentes se queden en casa a menos que realicen actividades esenciales. Los esfuerzos de alivio del hambre en respuesta a COVID-19 son actividades esenciales, especialmente para grupos vulnerables como las personas mayores y los discapacitados.
¿Es seguro para mí ser voluntario?
Durante el voluntariado, se deben tomar todas las precauciones para limitar la propagación de COVID-19.
Si se siente enfermo o si ha tenido fiebre u otros síntomas de COVID-19 en las últimas 24 horas, por favor no se haga voluntario.
Si cree que puede haber estado expuesto a COVID-19, por favor no sea haga voluntario.
Use una máscara que cubra su nariz y boca mientras trabaja como voluntario.
Todas las oportunidades de voluntariado deben organizarse para cumplir con las recomendaciones de distanciamiento social y minimizar las interacciones directas con los demás.