Food Resources for Struggling Communities
A Coordinated Plan to Feed L.A. County During the COVID-19 Crisis
Los Angeles County is investing more than $135 million in CARES Act funding to bring urgently needed food assistance to hundreds of thousands of residents struggling to keep nutritious meals on the table during the pandemic.
Highlights by the numbers
83,000 households (totaling more than 250,000 residents) served to date
33,000 seniors served to date
5.6 million pounds of food provided so far
110,000 families supported with Baby2Baby infant formula
716,000 meals distributed each month though elder nutrition programs
1.9 million Great Plates meals delivered
$20 million in grants for 40 community-based organizations
72 restaurant partners, mostly minority-owned
More than 50 food distribution events have rolled out in every corner of the County, serving communities in each Supervisorial district and providing 5.6 million pounds of food to 83,000 households. #LetsFeedLACounty food distribution events prioritize communities experiencing hunger by working closely with each Supervisorial office as well as 2-1-1 caller data to identify the communities or zip codes from where the need is greatest.
Great Plates Delivered has provided 7,387 seniors with 3 meals a day—totaling 1.9 million meals—while also supporting local restaurants and preserving jobs.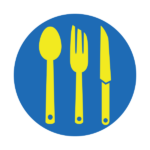 716,000 meals served each month to 33,000 participants in Senior Nutrition Program—a +300% increase from pre-COVID levels.
Investing in food resources
$60 million for senior meal programs
$15 million for Great Plates Delivered
$10 million for L.A. Food Bank
$50 million for grants and new food programs, including $1 million for Baby2Baby
$2.1 million for food program for people experiencing homelessness
Great Plates Delivered extended through December 8, 2020

CalFresh signup campaign coming soon

Additional food distribution events happening every week