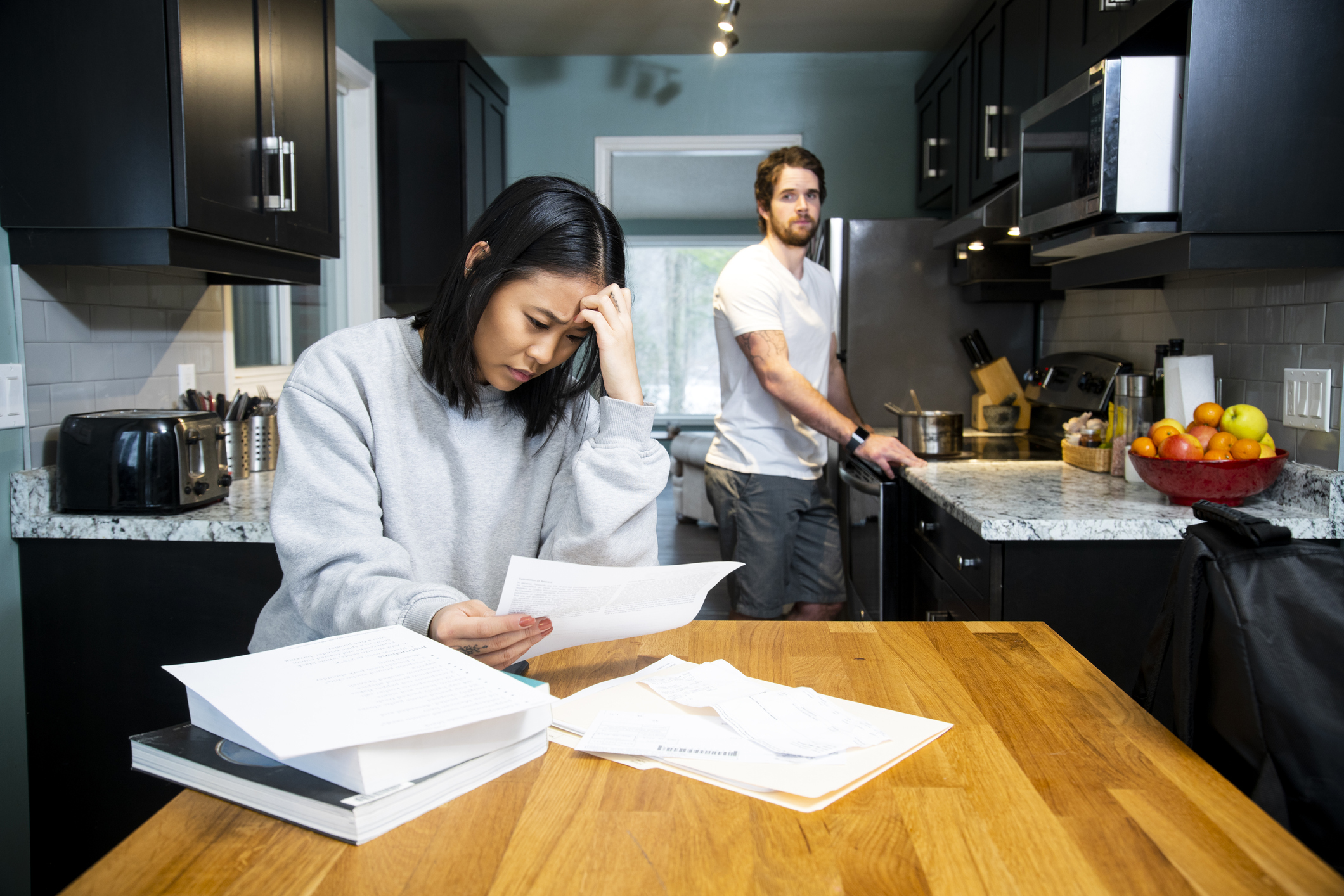 COVID-19: Tenants & Landlords
What you need to know about temporary rent freezes and eviction moratoriums.
What is the County's eviction moratorium?
The Los Angeles County Eviction Moratorium (Moratorium), effective March 4, 2020 to May 31, 2020 (Moratorium Period), implements a Countywide ban on evictions for residential and commercial tenants, and space renters living in mobilehome parks, for nonpayment of rent, if the tenant or space renter can show they have been financially impacted related to the COVID-19 pandemic.
What protections does the moratorium include?
Prohibits evictions for:

Nonpayment of rent due to a COVID-19 related reason;
No-fault reasons under the County Code; and
COVID-19 related violations due to unauthorized occupants, pets, or nuisance.

Prohibits rent increases for:

Rent-stabilized rental units in unincorporated Los Angeles County subject to Chapter 8.52 of the Los Angeles County Code; and
Mobilehome spaces subject to Chapter 8.57 of the Los Angeles County Code.

Prohibits imposing new pass-throughs or charging late fees, interest, and any related charges for unpaid rent accrued during the Moratorium Period.
Does this mean tenants don't need to pay their rent?
No, this Moratorium is not a waiver of rent. Tenants will have repay any past due payments up to 12 months following the end of the Moratorium Period.
What responsibilities do tenants and landlords have as it pertains to the moratorium?
Tenants are encouraged to deliver notice to their landlord it in writing.
Tenants are encouraged to pay partial rent during the moratorium, if they are able to do so.
Landlords must accept tenant's self-certifications as valid form of notice.
Landlords must not harass or intimidate tenants that exercise their rights during the moratorium.
Tenants and landlords are encouraged to work out a payment plan during and after the moratorium.
When should a tenant notify landlord that tenant is unable to pay rent due?
Tenants must notify their landlord, through a self-certification, within 7 days after rent is due, unless extenuating circumstances exist.
Who do these protections apply to?
These protections apply to all residential and commercial tenants and space renters in Los Angeles County, unless tenant lives in a city within Los Angeles County that has enacted their own eviction moratoria.
Does my city have its own eviction moratorium?
Please visit rent.lacounty.gov to see if your city has an eviction moratoria. Contact your city if it has its own eviction moratoria.  Otherwise, please contact DCBA for assistance.
What if my landlord still tries to evict me?
Tenants are not required to move until a Sheriff has served a Notice to Vacate, which will not occur until the Governor Newsom's Executive Order has been lifted. The Judicial Council Emergency Ruling, dated April 6, 2020, postpones any set hearings for at least 60 days and prevents courts from accepting any eviction cases until 90 days after the State of Emergency is lifted. Call DCBA for more information.
¿Cuál es la moratoria de desalojo del Condado?
La Moratoria de Desalojo del Condado de Los Angeles (Moratoria), vigente desde el 4 de marzo de 2020 hasta el 31 de mayo de 2020 (Período de moratoria), implementa una prohibición en Todo el Condado de desalojos para inquilinos residenciales y comerciales, e inquilinos que viven en parques de casas móviles, por falta de pago del alquiler, si el inquilino o el arrendatario del espacio pueden demostrar que se han visto afectados financieramente por la pandemia de COVID-19.
¿Qué protecciones incluye la moratoria?
Prohíbe los desalojos por:

Falta de pago del alquiler debido a una razón relacionada con COVID-19;
Motivos sin culpa según el Código del Condado; y
Violaciones relacionadas con COVID-19 debido a ocupantes no autorizados, mascotas o molestias.

Prohíbe aumentos de renta para:

Unidades de renta con alquiler estabilizado en el Condado de Los Angeles no incorporado sujeto al Capítulo 8.52 del Código del Condado de Los Angeles; y
Espacios de casas móviles sujetos al Capítulo 8.57 del Código del Condado de Los Angeles.

Prohíbe imponer nuevos traspasos o cobrar recargos, intereses y cualquier cargo relacionado por el alquiler impago acumulado durante el Período de Moratoria.
¿Significa esto que los inquilinos no necesitan pagar el alquiler?
No, esta Moratoria no es una exención de alquiler. Los inquilinos deberán reembolsar los pagos vencidos hasta 12 meses después del final del Período de moratoria.
¿Qué responsabilidades tienen los inquilinos y propietarios en relación con la moratoria?
Se alienta a los inquilinos a entregar un aviso al arrendador por escrito.
Se alienta a los inquilinos a pagar una renta parcial durante la moratoria, si pueden hacerlo.
Los propietarios deben aceptar las autocertificaciones del inquilino como forma válida de notificación
Los propietarios no deben hostigar o intimidar a los inquilinos que ejercen sus derechos durante la moratoria.
Se alienta a los inquilinos y propietarios a elaborar un plan de pago durante y después de la moratoria
¿Cuándo debe un inquilino notificar al arrendador que el inquilino no puede pagar el alquiler adeudado?
Los inquilinos deben notificar a su arrendador, a través de una autocertificación, dentro de los 7 días posteriores al vencimiento del alquiler, a menos que existan circunstancias atenuantes.
¿A quién se aplican estas protecciones?
Estas protecciones se aplican a todos los inquilinos residenciales y comerciales e inquilinos de espacios en el Condado de Los Angeles, a menos que el inquilino viva en una ciudad dentro del Condado de Los Angeles que haya promulgado su propia moratoria de desalojo.
¿Mi ciudad tiene su propia moratoria de desalojo?
Visite rent.lacounty.gov para ver si su ciudad tiene una moratoria de desalojo. Póngase en contacto con su ciudad si tiene su propia moratoria de desalojo. De lo contrario, comuníquese con DCBA para obtener ayuda.
¿Qué pasa si mi arrendador todavía trata de desalojarme?
Los inquilinos no están obligados a mudarse hasta que un Sheriff haya entregado un Aviso de Desalojo, lo que no ocurrirá hasta que se levante la Orden Ejecutiva del Gobernador Newsom. La Resolución de Emergencia del Consejo Judicial, fechada el 6 de abril de 2020, pospone cualquier audiencia fija por al menos 60 días y evita que los tribunales acepten cualquier caso de desalojo hasta 90 días después de que se levante el estado de emergencia. Llame a DCBA para más información