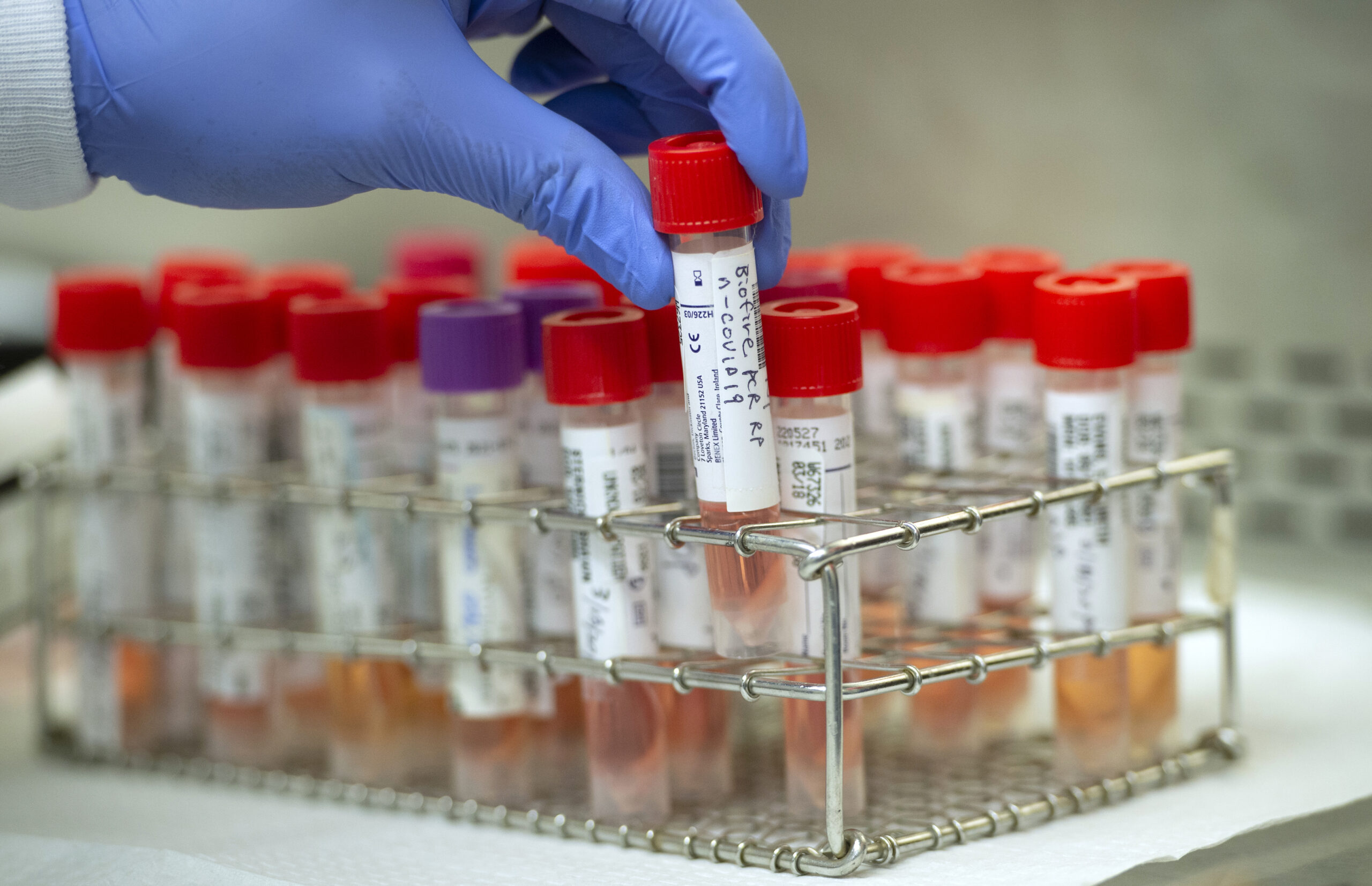 What You Need to Know About COVID-19
SIGNING UP FOR A TEST
Should I contact my health care provider first for a test?
Yes, check with a health care provider if you think you need to get tested. It's always best to work with your health care professional to determine the kind of care you need—just as you would with any other health care concern. Unless you have specific symptoms, exposures or risk factors, you may not need to be tested, and your health care provider can talk with you about your concerns and help determine if you need to be tested. If you don't have a doctor, call 211 to get a referral.
Is my health care provider required to provide me access to COVID-19 testing?
Yes, under certain criteria.  Healthcare providers are required by a recent L.A. County Health Officer Order to provide their patients with access to COVID testing if they are symptomatic, are part of a public health investigation, or have been in close contact with a confirmed COVID-19 infected person. The Health Officer order also encourages providers to bill private insurance plans for these services whenever possible. Patients are not allowed to be charged by their plan or provider for COVID-19 tests, in these scenarios. Obtaining testing through a patient's regular provider network helps to assure tailored clinical advice and facilitates good follow-up in the case of positive results.
Who is eligible to get tested?
All LA County residents who want a test should first call their Primary Care Provider or Healthcare Center to get a test. If you do not have this care or cannot access through your provider, testing is offered in the County of Los Angeles.
No cost (free) testing on this website is available for:
People with any of the following symptoms:

Fever
Cough
Shortness of breath
Chills
Fatigue
Muscle pain
Headache
Sore throat
New loss of taste or smell
Congestion or runny nose
Nausea or vomiting
Diarrhea

People working or living in places such as skilled nursing facilities, group homes, residential care facilities, and persons experiencing homelessness.
People who were in close contact with someone with COVID-19.
Essential workers with frequent contacts with the public in these sectors: health care, emergency services, food and grocery, retail or manufacturing, public transportation, and education. To view a complete list of the essential worker's group from the California Department of Public Health, click here.
If you want to get a COVID-19 test, but do not meet the criteria, please call your provider. Some testing sites may offer no cost (free) testing if you do not meet the criteria, please make sure to ask or check for information about any costs.
Who is considered a close contact of COVID-19?
A "close contact" refers to any of the following people who were exposed to a patient with presumed or confirmed COVID-19 ("patient") while they were infectious*:
An individual who was within 6 feet of the patient for more than 15 minutes
An individual who had unprotected contact with the patient's body fluids and/or secretions, for example, being coughed or sneezed on, sharing utensils or saliva, or providing care without wearing appropriate protective equipment.
*A patient with presumed or confirmed COVID-19 is considered to be infectious from 48 hours before their symptoms started until their isolation period ends (see When is someone infectious?). Asymptomatic patients with laboratory-confirmed COVID-19 infection are considered to be infectious from 48 hours before their test was taken until 10 days after their test was taken.
Will a COVID-19 test protect me from the virus?
No, a COVID-19 test does not protect you from the virus, and a negative result should not be seen as a reason to engage in risky social behavior. A COVID-19 test does not guarantee that you do not have the virus; a false- negative test is possible. Also, even when accurate, a test result only reflects whether you have the virus at the moment you took the test. You could become positive at any time and an exposure to COVID-19 could happen immediately following your test.
Can I just show up to a testing site and see if they have availability?
No. All testing is by appointment only. Same day appointments may be available, but please sign-up first using the information on this website. Having an appointment first ensure enough staff and testing supplies are available. It also helps reduce the number of errors in the registration process that could lead to delayed test results.
What do I do if the site closest to me does not have available appointments?
There are currently appointments available at multiple sites across the County. If the one closest to you does not have availability, please select another site.
What if I do not have digital capabilities or access? Can I still get tested?
Residents of LA County without digital access can call 2-1-1, where operators can assist with online registration.
How far in advance can I schedule a test appointment?
Test appointments may be scheduled between 3 to 5 days prior to the appointment.
Are all the sites "drive-up"? Are there any "walk-up" sites where I will go inside a facility?
Some sites are drive-up sites and some are walk-up sites. Many of the County and City operated sites are drive-up sites. The State supported Verily sites and the CVS sites are also drive-up. The State supported Optum Serve sites are walk-up. Many of the community clinic sites are walk-up. Each location on the map will show whether it is a drive-up or walk-up site.
Why do you ask for insurance information? Does it cost anything to get a test?
Free testing is available to all LA County residents, regardless of insurance or immigration status, if you are:
A person with COVID-19 symptoms.
A person in close contact with someone with COVID-19.
A person working or living in places such as a skilled nursing facilities, group homes, residential care facilities, and persons experiencing homelessness.
An essential worker with frequent contacts with the public.
If you fall into one of the above categories, a county provided test will be at no cost (free) to you. When you give your insurance information, the County will attempt to get reimbursed for the cost of the tests. According to the State of California, your health plan likely is required to pay for approved COVID-19 tests that meet these criteria.  For county provided tests, insurance companies should not bill you or charge any co-payments for COVID-19 tests.  You can find more information about your plan or learn how to submit a complaint if you received a bill from your insurance company at: http://www.insurance.ca.gov/01-consumers/101-help/ or call 800-927-4357.
If you want to get a COVID-19 test, but do not belong to one of the groups mentioned, please call your provider. The State of California requires health plans to cover COVID-19 testing for persons who are not "essential workers" and who do not have symptoms or exposed to COVID-19 when such testing is medically necessary.
Is all COVID-19 testing free?
The COVID-19 testing sites on the LA County COVID-19 Testing website are all offering no cost (free) testing for people that meet the criteria above. There are many providers, clinics or other agencies providing COVID-19 testing that are not on the County COVID-19 Testing website, which may charge for a test. The County does not endorse or regulate all COVID-19 testing sites. Please make sure to read and ask about any costs.
Why do some registration sites ask for a driver's license or social security number? Is this required?
Under the Families First Coronavirus Response Act, the Coronavirus Aid, Relief, and Economic Security (CARES) Act and other legislation, the Federal Government approved funding to reimburse health care providers and facilities for COVID-19 testing and treatment of the uninsured. This information is required to be asked into order to request reimbursement, but if a participant does not have this, it is not required. COVID-19 testing is available, regardless of immigrations status. Health care providers are not required to confirm immigration status prior to submitting claims for reimbursement.
Will there be more tests available soon?
Yes, more testing capacity is being added weekly. Appointments may be limited at testing sites due to increased demand. The County and the City of Los Angeles are adding capacity at existing sites, as well as standing up new County- and City-funded sites in high-need communities in the weeks to come Learn more, click here
PREPARING FOR YOUR TEST
Do I need to do anything to prepare for my test appointment?
Please do not eat or drink anything 1 hour before your testing appointment.
What does the test consist of? How long does it take?
We use a PCR test to detect the virus that causes COVID-19.  There are many ways to get a sample for the test. You will receive information about the collection method for the site you select in the registration process. We are currently taking samples from the nose, mouth and throat:
Nose – It is very common to get a sample from the nose. There are two ways that samples from the nose are being collected at the community testing sites. The most common way is for the sample to be taken from the front of the nose. This is a "self-administered" test, meaning the person taking the test collects this sample on their own. It is much more comfortable than the sample taken from the back of the nose. Most county operated sites are using this collection method. Here is a short video to help you prepare for how to collect the sample: (English) and (Español)
At some testing sites, the samples are collected from the back of the nose by a trained healthcare professional.  This helps to make sure the sample is high quality. There is nothing additional you need to do to prepare.
Mouth (or Oral) Sample – Most City operated sites are taking samples from the mouth. It is very important that you follow the instructions carefully for the mouth swab. The quality of the test will depend on how closely you follow the instructions. Here is a short video to help you prepare for how to collect the sample: https://www.youtube.com/watch?v=LikLtN8wuXI&feature=youtu.be
Throat – Some sites are getting samples from the throat. In most cases, a healthcare professional gets this sample. This helps to make sure that the sample is high quality.
In all cases, staff are trained on the collection method used at their site and will help guide you on the process. The testing process takes between 5 to 10 minutes.
Can I have other people in my car when I arrive for testing?
Yes, but please do not expose others if you suspect you are ill. Only those with confirmed appointments will be tested.
I signed up at a drive-up site. Do I have to get out of my car?
No, tests at drive-up sites will be performed while you remain in your vehicle.
What if I don't have a car?
You will still be tested. The sites accommodate pedestrian traffic, as long as the patient has an appointment.
Am I required to show ID?
Minors are not required to show identification.
Everyone 18 years of age and over should bring some type of personal identification to your test. This helps ensure that your test results are matched to the right person. Your identity and your test results are protected by federal law and will not be shared with any other agencies for purposes of law enforcement or immigration.
RESULTS FROM YOUR TEST
How long does it take to get test results?
It typically takes between 3-5 days to receive your test results. Notification is done by email, text and by phone call, depending on the site. It very important that you provide accurate and complete information when registering because this is what is used to contact you for your results.
While waiting for results, it is essential that the sick person remains at home in isolation. They should arrange for others to provide groceries, medicines, etc. whenever possible to avoid exposing others.  Even if the test is negative, the sick person should remain at home until any fever has resolved and any other symptoms are significantly improved.  For more information and resources, please visit http://publichealth.lacounty.gov/media/Coronavirus/.
It's been over 5 days since my test. How do I follow up on my results?
We understand that there have been incidents in which lab results are taking longer than expected from our COVID-19 public testing sites. We apologize for the delays and are working to reduce them. In some instances, we have been unable to get in contact with clients due to incorrect emails or contact information.
If you have not received your results, we ask that you call or email your lab's customer service staff to ensure your contact information is correct. If you tested at a City or County, the lab's customer information can be found here.
For OptumServe or Verily sites please log into the account you created when you registered for further information.
TESTING FOR EMPLOYEES AND BUSINESSES
Am I required to show a negative COVID-19 test result before returning to work?
No, employers cannot require a negative COVID-19 test result before employees return to work, and employees do not need to present a certificate saying they have tested negative, under the current guidance from the Los Angeles County Department of Public Health.
Can my employer offer COVID-19 testing?
Yes, employers can offer and pay for COVID-19 testing as an occupational health and safety measure if an employer wishes to have its workforce get tested before returning to a work site. These employees should not seek a test at the City/County/State-operated testing sites, which should be reserved for those who meet the medical or public health criteria for testing, and who do not have access to testing through their regular provider or health plan.
I am a business owner. What options do I have if I want to get all my employees tested before bringing them back to work?
The County-supported testing sites will provide testing for priority populations, as defined by the Department of Public Health (DPH).  This includes individuals with symptoms, asymptomatic persons identified as part of outbreak detection and a response or those who live and work on high risk settings and asymptomatic persons who are close contacts to confirmed cases. The current public health guidelines state that routine testing of asymptomatic persons in the general population is not recommended in the absence of a known exposure. Therefore, the County is not offering testing for employers seeking to test all employees, or for employers who wish to implement testing for employees coming back to work after a period of absence. Employers who are interested in implementing this practice should work directly with a lab offering these services.   The California Testing Task Force is maintaining a list of laboratories that are able to collect and/or receive samples for RT-PCR COVID testing.  The latest list of labs can be found under "COVID-19 Lab Resources" on the State of California Testing Task Force website:  https://testing.covid19.ca.gov/.
OTHER INFORMATION ABOUT THE TESTING SITES
Who staffs the testing sites?
How are COVID-19 testing sites determined?
We are working to establish a broad network of testing sites, working in partnership with the State, local jurisdictions, and the existing health system that are free and open to any Los Angeles County resident who either cannot access testing with their healthcare provider or does not have a provider.  The County has analyzed data on COVID-19 mortality rates, positivity rates and testing rates in communities across the County to identify highest need areas in order to expand testing or open new testing sites. Click here to view map.
How many appointments are available each day at the testing sites?
There are about 20,000 testing appointments available Monday – Friday with fewer available  on the weekends. The number of testing appointments vary by site depending on size and personnel available, between 50 to over 1,000 appointments per day.
Which labs are providing COVID-19 PCR molecular testing in LA County?
The LA County Department of Health Services is excited to make the COVID-19 Testing Laboratory Reference Guide available to you.  The Reference Guide provides information that we hope will help you and your partners access available COVID-19 PCR testing capacity.
This Reference Guide provides information to help entities identify a laboratory provider that is the best fit for their needs.  Information in this guide comes from a Lab Survey that the County conducted in June 2020, and includes:
Contact Information for labs
PCR testing capacity, turnaround time, self-reported sensitivity/specificity, and samples collected by type
Lab relationships with payers and provider organizations
Lab processing and collection capacity
Lab certification, licensing, and EHR/HIE capabilities
This information may change over time. Entities should verify this information directly with the lab provider, as appropriate.