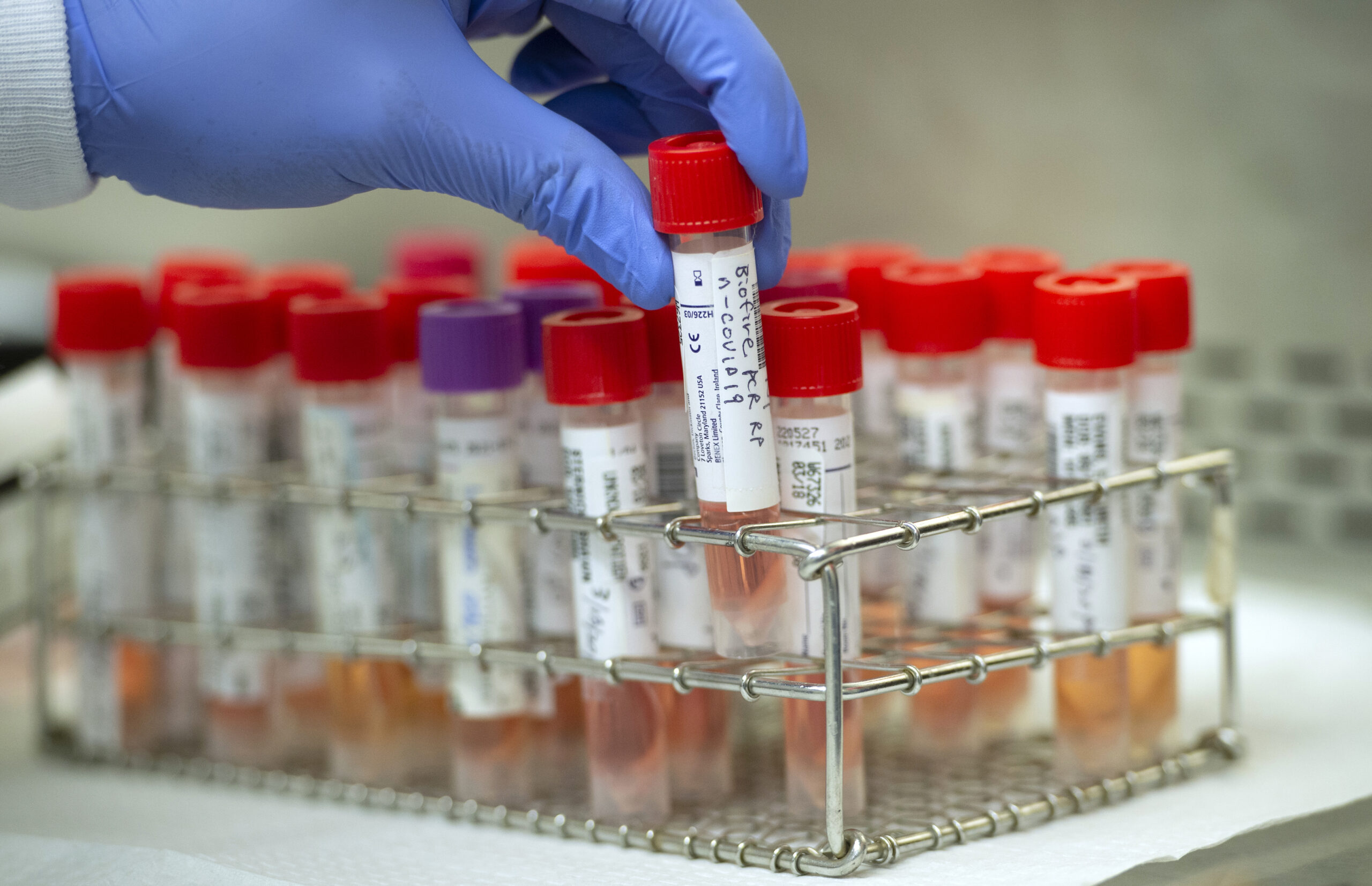 What You Need to Know About COVID-19
SIGNING UP FOR A TEST
Should I contact my health care provider first for a test?
Yes, it is always best to work with your health care provider. Unless you have specific symptoms, exposures or risk factors, you may not need to be tested. Your health care provider can talk with you about your concerns and help you determine if you need to be tested. If you do not have a doctor, call 211 or visit the 211LA to get a referral.
Is my health care provider required to provide me access to COVID-19 testing?
Yes, under certain conditions. Health care providers are required by the LA County Health Officer Order to provide their patients with access to COVID testing if they have symptoms, are part of a public health investigation, or have been in close contact with someone with COVID-19. The Health Officer Order also encourages providers to bill private insurance plans for these services whenever possible. Getting a test through your regular health care provider will help you get the care you need.  If your health care provider is unable to give you a test, you can make an appointment for a COVID-19 test at a community test site.
When should I get tested?
You should get tested if:
You have COVID-19 symptoms: Talk to a doctor and get tested - even if you are fully vaccinated or have had COVID-19 in the past.
You have been a "close contact" to someone with COVID-19 within the last 14 days*: * If you are fully vaccinated or you have had a positive test for COVID-19 in the last 90 days, you do not need to get tested as long as you do not have symptoms of COVID-19.
You are part of an outbreak investigation
If you live or work in a place where other people have been diagnosed with COVID-19, you may need to be tested, even if you are fully vaccinated or had COVID-19 in the past.
For more information, visit the COVID-19 Testing page on the LA County Department of Public Health website.
Who is considered a close contact of COVID-19?
A "close contact" is anyone exposed to a person with or suspected to have COVID-19 while infectious*. Exposures include:
Being within 6 feet of an infected person for a total of 15 minutes or more within a 24-hour period.
Having unprotected contact with an infected person's body fluids and/or secretions. For example, being coughed or sneezed on, sharing utensils or saliva, or providing care without wearing appropriate protective equipment.
*When you are infectious, you can spread COVID-19 to others because it is highly contagious. Someone with COVID-19 is infectious from 2 days before their symptoms first appear until they are no longer required to be isolated (as described in Home Isolation Instructions for People with COVID-19). A person with no symptoms and a positive COVID-19 test is infectious from 2 days before their test was taken until 10 days after their test.
Can I get a test at one of the community testing sites if I am not a resident of LA County?
No. Testing offered on this website is only available for residents of LA County.
Will a COVID-19 test protect me from the virus?
No. Even if you have a negative result, you should practice physical distancing, wear a face covering, and wash your hands frequently. A negative COVID-19 test does not guarantee that you do not have the virus. With widespread community transmission, there is a daily risk of being infected with COVID-19.
Can I show up to a testing site and see if they have availability?
Testing is done by appointment; however, appointments are currently not needed at LA County and City of LA testing locations. Please use this website to find a convenient testing location and sign-up for a test. Having an appointment helps reduce wait times and helps us ensure that we have enough staff and testing supplies available.
What do I do if the site closest to me does not have available appointments?
If no appointments are available at your preferred site, check for testing availability at a different location. Appointments are added to the website daily. Check back to see when appointments become available at a location near you.
What if I do not have internet access? Can I still get tested for COVID-19?
Residents of LA County without internet access can call 211 to speak with an operator who will help you make an appointment.
How far in advance can I schedule a test appointment?
You can schedule an appointment up to 4 days ahead of time. Same-day appointments may also be available.
Are all the sites "drive-up"? Are there any "walk-up" sites where I will go inside a facility?
Some sites are drive-up and some are walk-up. The map will show whether it is a drive-up or walk-up site.
Why do you ask for insurance information? Does it cost anything to get a test at a County-operated site?
Testing is free for you, regardless of insurance or immigration status.
When you give your insurance information, it allows the laboratory to bill your insurance to get reimbursed for the cost of the tests. According to the State of California, your health plan likely is required to pay for approved COVID-19 tests that meet most of these criteria:
People who have symptoms of COVID-19.
People who were in "close contact" with someone with COVID-19 in the past 2 weeks.
People working or living in places such as skilled nursing facilities, group homes, residential care facilities, correctional facilities and persons experiencing homelessness.
Are an essential worker with frequent contacts with the public in these sectors: health care, emergency services, food and grocery services, food manufacturing, retail or manufacturing, public transportation, and education. To view a complete list of the essential workers' group from the California Department of Public Health, click here.
What should I do if I get a bill for the test?
First, make sure it's a bill.  You may receive an "Explanation of Benefits" notice from your insurance company. It often arrives in the mail well after the test and looks like a bill but is NOT a bill. It will often say "This is NOT a bill" on the notice.  Do NOT pay it.
If you do receive a bill, contact your insurance company or health care provider to inquire about it.
You can also contact the California Insurance Commissioner's office for help, or to file a complaint. Click here or call 800-927-4357.
Is all COVID-19 testing free?
The COVID-19 testing sites on the LA County COVID-19 Testing website offer no-cost (free) testing.  Participating community clinics, providers, and other agencies may ask for your insurance information or ask you to enroll in a government program so that they can get reimbursed for the cost of the test. If you are unable or unwilling to provide this information, some sites may charge a sliding scale fee.
The County does not endorse or regulate all COVID-19 testing sites. Please make sure to read and ask about any costs for a COVID-19 test.
Why do some registration sites ask for a driver's license or social security number? Is this required?
The Federal Government has approved funding to reimburse health care providers and facilities for COVID-19 testing and treatment of the uninsured. We are required to ask for your insurance information to receive reimbursement. However, you do not need to provide a driver's license or social security number to get a test. If you do not have a driver's license, please bring a form of personal identification to your test. COVID-19 testing is available, regardless of immigration status. Health care providers are not required to confirm immigration status prior to submitting claims for reimbursement.
PREPARING FOR YOUR TEST
Do I need to do anything to prepare for my test?
Please do not smoke, vape, eat or drink anything 1 hour before your test. Bring some form of identification and your appointment confirmation (if you made an appointment) to match the registration information.  Your identity and your test results are protected by federal law and will not be shared with any other agencies for purposes of law enforcement or immigration. Please also wear your face-covering when you arrive at the testing site.
What type of test is used at County-supported testing sites?
County-operated testing sites use a PCR test that is authorized by the FDA. The sample is collected using a nasal swab.
What does the test consist of? How long does it take?
We use a PCR test to detect the virus that causes COVID-19.  There are many ways to get a sample for the test. You will receive information about the collection method for the site you select in the registration process. We are currently taking samples from the nose, mouth and throat:
Nose – It is very common to get a sample from the nose. There are two ways that samples from the nose are being collected. The most common way is for the sample to be taken from the front of the nose. This is a "self-administered" test, meaning the person taking the test collects this sample on their own. It is much more comfortable than the sample taken from the back of the nose. Most county operated sites are using this collection method. Here is a short video to help you prepare for how to collect the sample: (English) and (Español)
At some testing sites, the samples are collected from the back of the nose by a trained healthcare professional.  This helps to make sure the sample is high quality. There is nothing additional you need to do to prepare.
Mouth (or Oral) Sample – Most City operated sites are taking samples from the mouth. It is very important that you follow the instructions carefully for the mouth swab. The quality of the test will depend on how closely you follow the instructions. Here is a short video to help you prepare for how to collect the sample: https://www.youtube.com/watch?v=LikLtN8wuXI&feature=youtu.be
Throat – Some sites are getting samples from the throat. In most cases, a healthcare professional gets this sample. This helps to make sure that the sample is high quality.In all cases, staff are trained on the collection method used at their site and will help guide you on the process. The testing process takes between 5 to 10 minutes.
Can I have other people in my car when I arrive for testing?
Yes, but please do not expose others if you suspect you have COVID-19. Only those with confirmed appointments will be tested. All individuals in the car should be wearing appropriate face coverings.
I signed up at a drive-up site. Do I have to get out of my car?
No, tests at drive-up sites will be performed while you remain in your vehicle.
What if I don't have a car?
If you do not have a car, you may make an appointment or visit any of the walk-up testing sites in LA County. To find the nearest walk-up testing location near you, use the map here.
Testing is available for children, and testing sites that test minors will be shown on the testing map on the covid19.lacounty.gov/testing website. A parent or guardian will need to help with the test. If your child has new or worsening symptoms such as trouble breathing, pain or pressure in chest, feeling confused or having difficulty waking up, or blue-colored lips or face, call 911 or seek emergency medical attention right away.
Am I required to show ID?
Minors are not required to show identification.
Everyone 18 years of age and over should bring some type of personal identification to your test. This helps ensure that your test results are matched to the right person. Your identity and test results are protected by federal law and will not be shared with any other agencies for purposes of law enforcement or immigration.
RESULTS FROM YOUR TEST
How long does it take to get test results?
It typically takes between 24 to 48 hours to receive your test results. You will be notified by email, text, by phone call, and in some cases by mail, depending on the site. It is very important that you provide accurate and complete information when registering. We use this information to contact you with your results.
While waiting for results, it is essential that you wear a mask and maintain social distance. If you are sick, stay home and self-isolate until the test results are back. You should arrange for others to provide groceries, medicines, etc. whenever possible to avoid exposing others. If you do not have someone to help you, you can arrange for food and other necessities to be left at your door. If you need help finding food or other necessities, call 211, visit 211la.org, 1degree.org or the LA County Department of Public Health resource webpage.
Even if the test is negative and you are experiencing symptoms, you should remain at home until any fever has resolved and any other symptoms have significantly improved.  If you are not improving, or feeling worse, contact your doctor or seek medical care. For more information and resources, please visit http://publichealth.lacounty.gov/media/Coronavirus/.
How do I follow up on my results?
If you have not received the results of your COVID-19 test taken at one of the community testing sites in LA County, please email, call or visit the website listed for the location where you took your test here.
TESTING FOR EMPLOYEES AND BUSINESSES
I am a business owner. What options do I have if I want to get all my employees tested before bringing them back to work?
The County-supported testing sites will provide testing for priority populations, as defined by the Department of Public Health (DPH). The County is not offering testing for employers seeking to test all employees, or for employers who wish to implement testing for employees coming back to work after a period of absence. Employers who are interested in implementing this practice should work directly with a lab offering these services. The California Testing Task Force is maintaining a list of laboratories that can collect and/or receive samples for RT-PCR COVID testing. Click here to view this list on the State of California Testing Task Force website.
Am I required to show a negative COVID-19 test result before returning to work?
No, employers cannot require a negative COVID-19 test result before employees return to work, and employees do not need to present a certificate saying they have tested negative. If you have a positive test, the virus detected can remain in your body beyond the time that you are still contagious, so speak to your health care provider on when it is safe to return to work. You may also refer your employer to the LA County Department of Public Health guidelines.
Can my employer offer COVID-19 testing?
Yes, employers can offer and pay for COVID-19 testing as an occupational health and safety measure. If an employer requires routine or repeated testing, your employer should provide that test. These employees should not seek a test at the City/County/State-operated testing sites, which should be reserved for those who do not have access to testing through their regular provider or health plan.
OTHER INFORMATION ABOUT THE TESTING SITES
How many appointments are available at the testing sites?
There are over 200,000 testing appointments available each week across LA County – this doesn't include testing capacity from independent testing partners throughout LA County. The number of testing appointments vary by site depending on size and personnel available, between 50 to over 1,000 appointments per day.
Who staffs the testing sites?
How are COVID-19 testing sites determined?
We work in partnership with the State, local jurisdictions, community partners, and the existing health system to establish a broad network of testing sites that offer free testing to all Los Angeles County residents who either cannot access testing with their healthcare provider or does not have a provider. The County has analyzed data on COVID-19 mortality rates, positivity rates and testing rates in communities across the County to identify highest-need areas in order to expand testing or open new testing sites.